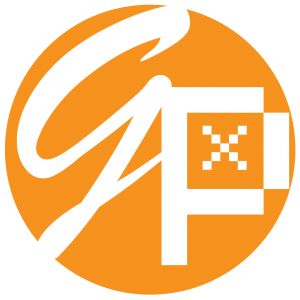 We design & build Online Shops

We design and build Online Shops and support our clients from the first sale to full scale.
We create professional online shops that are user friendly and work across mobile, tablet and desktop devices. Our platform is featured packed and offers you everything you need to start, run, and grow your business online.
Our Blog
Check out our free resources for the latest web and digital marketing tips, tricks and advice.
What Our Clients Say
Chris is an absolute professional who is talented and provides first class customer service ! Effective listening in order to deliver creative and effective services. A fabulous re build of our website ! Recommend Chris !
Ginger pixels have managed my ppc and seo for over a year now and this has helped me grow my online visability enormously leading to severeal comissions for my work. I would recommend you give them a call if you think you're not getting enough from your existing online marketing.
Chris is without doubt the hardest working and genuinely nice marketeer I've ever had the pleasure of working with. The continued success of Ginger Pixels is testament to his refreshingly honest approach to client management and his broad range of digital media skills. I've worked with Chris on and off for the past 10 years and am yet to see a project where he was unable to demonstrate the value added by his involvement with the project.
I was introduced to Chris through a mutual contact and found him instantly approachable, helpful and straightforward. He is incredibly easy to work with and doesn't use any of the usual baffling "lingo" of tech web developers, instead spending time with the client using real life comparisons and useful analogies to explain why we are developing their site a certain way. His subscription business model is refreshing and easier for SMEs to work with. We have now worked successfully on a mix of four UK & international projects together and I look forward to there being more in the future!
At Eurotech we all love Ginger Pixels……. in the past we have used so many so-called professionals and without any success. When we appointed Ginger Pixels, their main man Chris responded well to our needs and re-designed our website, making our company look so professional online. Their owner, Chris Corfield is such an engaging person and is both pro-active with ideas, but will also listen to your ideas to create the perfect marketing solution. Without a doubt, Ginger Pixels has greatly helped the success of our company, Eurotech Security Systems Ltd.
Need advice? We'd love to help!
Looking for a stunning website to showcase your business, product or services? Well, you've come to the right place! Our experienced web design team specialise in producing eye-catching and feature-packed websites, microsites and ecommerce stores.